Help us make more music - we have great plans that you can help us realize - click here for more!
MUSIC
Conception are a Norwegian hard rock band known for melodic and rhythmic music of a unique, powerful, yet dynamic blend, with influences from flamenco, jazz and classical music. The band were formed in 1989, by Roy Khan (vocals), Tore Østby (guitar), Ingar Amlien (bass), and Arve Heimdal (drums).
After a break from releasing of over two decades, Conception are back with the brand new EP "My Dark Symphony", available to order on CD & Vinyl, to stream or download now.
This Is Your Conception
When a highly influential, even legendary, band disappears to surface again after 20 years and then gets an overwhelming response, we want to know their story. What happened? Why are they coming back now? What is their new music like?
This is the story of Conception.
Heavily rooted in hard rock and metal from the 70s forward, the band has always introduced influences from other genres and mixed a heavy groove with musical excellence. This particular brew attracted a large, and loyal fanbase.
Guitarist Tore Østby, bassist Ingar Amlien and drummer Arve Heimdal started out and felt they had something special in their foundation, so they went looking for a singer that would complete the band and their sound. A mutual friend recommended Roy Khan, and he remembers the encounter as a turning point for him:
Join the mailing list
By signing up you agree to receive news and offers from Conception. You can unsubscribe at any time. For more details see the privacy policy.
State of Deception design Conception men's tee
Quality brand new men's t-shirt in black featuring logo and design.
£19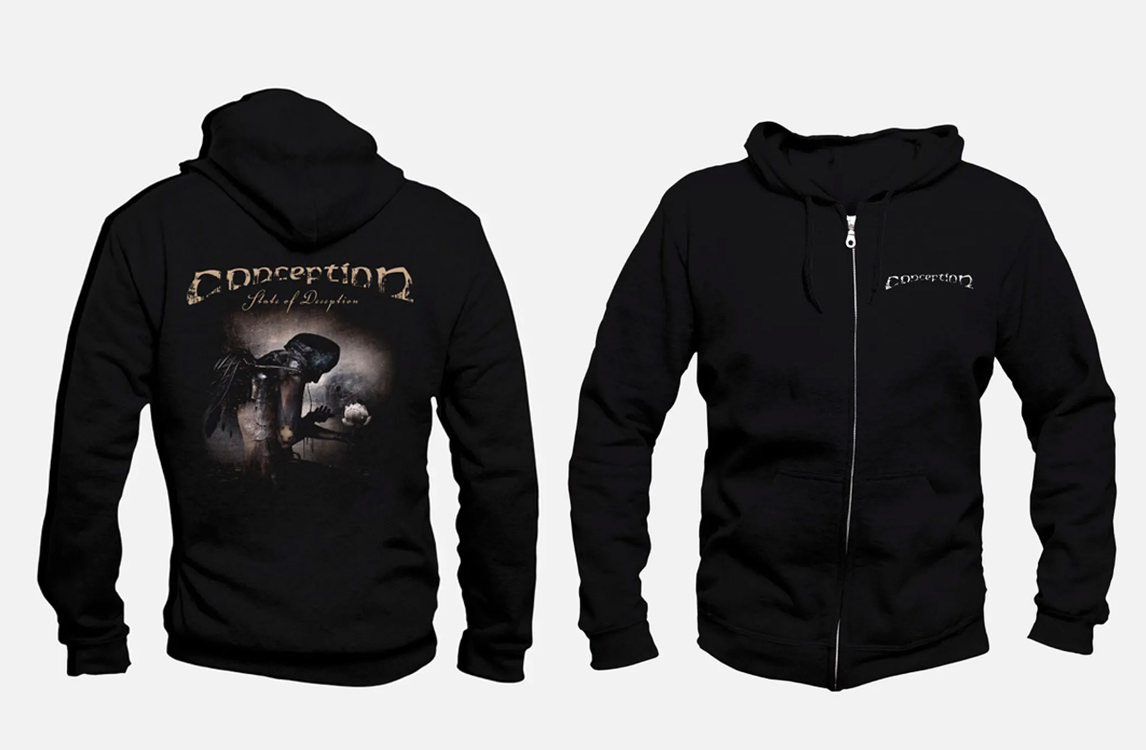 State of Deception design Conception zip-up hoodie
Quality brand new zip-up hoodie in black featuring logo and design
£35
Join the mailing list
By signing up you agree to receive news and offers from Conception. You can unsubscribe at any time. For more details see the privacy policy.